Carrie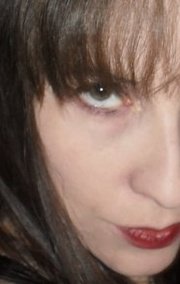 Carrie Clevenger
Texas
Carrie Clevenger worships The Maynard and dreams of cephalopods on trains and other oddities in Austin, Texas.
She is a distracted wordsmith; intrigued by ancient history, poetry, horrific delights, open spaces and forks.
She has her hands full with her two daughters, two cats, and a saintly jar-opening husband.
The hub of her evil network can be found lurking at Carrie Clevenger or on Twitter.
Series Contributed To:
Websites
In Print
Crooked Fang is her first Novel.
Contact