History's Keeper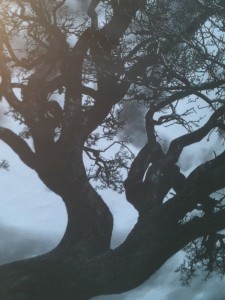 Journey with the mysterious Selene, one of the eternal beings charged with managing the course of events through time as she reveals a terrible secret. In a moment of weakness, she once used the fundamental forces of the universe for her own illicit and lustful purposes, changing the natural flow of history and resulting in thousands of horrific deaths.
Now, the crime that she thought she had buried away forever has been unearthed to be used against her by someone she once loved.  Left unchecked, the terrible power she strove to hide within history's pages will threaten not merely her own destruction, but that of the entire world.
Century old jealousies arise as lies are uncovered and beliefs threatened. Which path will you follow? Who is telling the truth?
In the power struggle among the community of sisters who once united our time continuum, whose story will you side with? One will be vindicated, one will be banished. You get to choose – but at who's cost?
Can Selene outrace her own colleagues to track down the evidence of her crime and contain the damage before it's too late?
In a wild ride that spans centuries and cultures, "History's Keeper" is a science fantasy adventure with thousands of permutations.
Save the world, fall in love, rescue a princess or see all of existence  shattered and destroyed…. where will your choices take you?
You hold the key, choose carefully. Our very existence is in your hands.
By clicking on the History's Keeper button, you understand that there are adult themes, action and language embedded within parts of the story.
*Thanks to Tony Noland for an awesome blurb! *