Catherine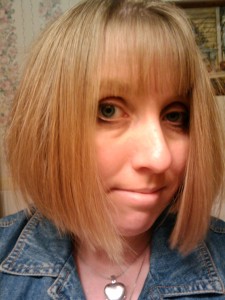 Catherine Russell
U.S.A
Catherine is an aspiring author with too many rough draft novels under her belt. She swears they are in the process of editing for publication – that is after she stops editing and beta reading for other people.
Catherine also writes short fiction (including flash) that she has begun submitting to different markets. She has completed National Novel Writing Month four times, regularly contributes to the #fridayflash on Twitter, and has completed the 52/250 Flash Challenge.
She has been married to her wonderful husband since high school, and now stays home to 'virtual school' her very bright little boy (who has started posting his own short fiction on his own blog. He also hopes to be (among other things) an author someday.)
In addition to her publishing goals, Catherine would like to continue her education to earn a degree in library science. She describes herself as an avid bibliophile, animal lover, Twitter user, vegan, and chocoholic.
Series Contributed To:
Websites
In Print
Her work has been published in Flash Me magazine, Metro Fiction, Beyond Centauri, and the 'Best of Friday Flash – Volume One' anthology.
Contact