Christopher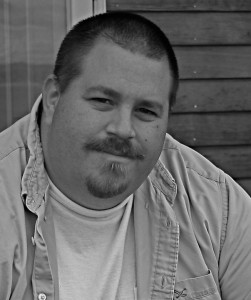 Christopher Chartrand
Maine USA
Christopher read his  first Choose Your Own Adventure book, "The Cave of Time" until it's cover literally fell off.
His geekyness blossomed at an early age, when not content to fall repeatedly into traps or have his character killed by random falling stalactites, he devised a cunning code system and marked his book so he was able to read from beginning to end without dying.
Christopher works in the non-profit sector when he isn't busy trying to make life miserable for his characters and writers he works with.
Series Contributed To:
History's Keeper
Dust and Death
In Print
"Inhuman" – Absolute Xpress
"Best of Fridayflash" – ed J.M. Strother et al – Smashwords
"The Yang Book" -Chinese Whispering
"into The Lion's Den" – MicroHorror.com
Websites
Contact Christopher