John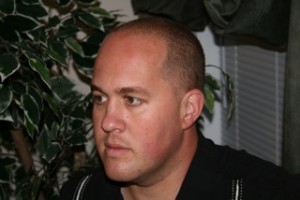 John Pender
Georgia, United States
Between juggling life's varying projects: working on his muscle car, his multitude of ongoing home improvement projects, dabbling in interior design and all things horticultural, John can often be found toiling away quietly in his vegetable garden, creating culinary wonders in the kitchen or cozying up after a hard, long day with a Stephen King novel.
He also enjoys hiking, fishing, target shooting, throwing clay, wood carving and his newfound pursuit of bodybuilding.
When he can make time between all of that, his new life in culinary school and his ongoing megalomaniacal ploy for world domination one will often see him sitting on the deck in his back yard with his laptop creating his own little worlds for people to discover.
In addition to books, John is an avid movie watcher and enjoys immersing himself in fictional worlds for inspiration. He often draws on his own real life experiences for content in his stories.
John resides in Georgia with his wife Denise.
Series Contributed To:
In Print
Websites
Contact John