Justyn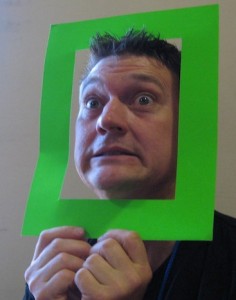 Justyn Rowe
Victoria, Australia
Always loved a good story. My dad could spin a great yarn, but my sister got all the brains so I didn't start reading for my own enjoyment until age 15, when I discovered science fiction, and that was the beginning of the end. Or in the case of our current stories the end of the beginning, if you take my meaning.
I didn't even like writing, but I composed a lot of songs when I would get really depressed or really angry. Once I had lived long enough to have something to really be angry about, the words started to pour out.
So now when I want to write all I need to do is kick something, or fall down somewhere, grab a bottle of red wine and away I go.
I exist to keep the editors in work. Hope you enjoyed this latest outburst.
I currently work as  the Arts & Culture Project Officer of a large city council – by day and moonlight as theatre company president, performing artist, husband and father of two teens. You can see why I need the red wine.. and the outbursts.
Series Contributed To:
In Print
"3 Floors Up" 1999 "-esque" 2000 isbn 095783540x, isbn:0909799105,
Design & Layout:
The Living Poets Society annuals
2002 "This frog has been noticed",
2003 "Crazy, Young and full of ink",
2004 "Furry on the inside"
My current projects include transcribing and editing my mother's local town history/autobiography.
Websites
Contact Justyn